Bd. Unirii nr. 2, bl. 8A, Et. 5, ap. 25, sector 4, Bucharest 751012, Romania
See relevant channels of communication
Tel.: +40 21 337 0730; +40 21 335 48 03
Fax: +40 21 337 3171; +40 21 337 07 83
Meeting facilities: up to 14 people.
***
**Head:** Hugo Vitzman
Studio Legale Sutti's office in Romania was originally established in 1996 by leading members of the Romanian Bar Association and an English solicitor, few months after the reform and liberalisation of the legal profession, under the name of Vitzman, Webster & Partners, meeting the growing demand for world-class corporate legal advice in Romania. Since then it has become one of the largest practices of the country, offering a full set of multilingual business legal services to local and international clients, as well as to foreign law firms (a brief description of SLS's practice in Romanian is also available on this site for those who are more comfortable with the language).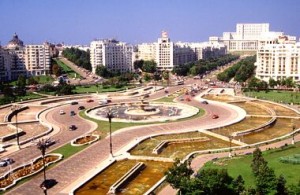 Its integration in 2003 with the rest of SLS, together with the previous opening of offices in Sofia and Belgrade, has made us the main independent firm of South-Eastern Europe in terms of size and territorial coverage, remaining the only law firm of the region currently represented in the United Kingdom and Japan.
In addition, Studio Legale Sutti, given its strong Italian roots, is obviously well-positioned to profit from the especially close Italo-Romanian bilateral relationship, which makes Italy the first partner of Romania in terms of number subsidiaries and joint-ventures in the country, and the second one with respect to the turnover generated by them and to international trade. It is thus not a coincidence that even before the establishment of a SLS operation in the country, Studio Legale Sutti already had joined the Romanian Chamber of Commerce in Italy and recruited Romanian members and staff, namely in its head office.
A significant share of the foreign instructions addressed to our Bucharest office also originates from German-speaking clients and law firms; this is one of the reasons why we were amongst the founding members of the newly established Romanian-German Chamber of Commerce and Industry.
Our Bucharest office shares our strong, firmwide focuses on contentious work (including in arbitrations and before the Supreme Court of Justice in Romania), M&A, intellectual property, competition, commercial, company, employment, and real estate. In addition, SLS's Romanian partners are widely well-regarded with respect to privatisation law, banking and debt financing, inward investments, and flotations on the Bucharest Stock Exchange.
Details of a number of deals and projects to which our local partners have participated around the turn of the century are available here.
A few SLS members admitted in Romania, namely Hugo Vitzman, Lavinia Yassien and Emilia Patrut, have personal Home Pages in this site.
***
The achievements of Studio Legale Sutti's practice in Romania and the reputation of our local partners are widely echoed by most independent sources, such as Global Counsel 3000, which in particular recommends us for our local expertise in the field of "Communications". The edition 2004 of Legal 500 in Europe mentions us instead for corporate-commercial matters in general.
In Italy, our prominence in the Romanian market of legal services has recently been recognised once more by Il Mondo 02/07/2004 ("Gli avvocati italiani in corsa per conquistare l'Europa dell'est ").
The launch of SLS's business in Romania and the completion of SLS's plan to become the leading practice in South-Eastern Europe were discussed by the Italian and international media concerned with the international market of legal services. See among others: The Lawyer 09/05/2002,"Sutti Gains Bucharest Capability Via Vitzman Acquisition"; Mondaq 13/05/2003,"Studio Legale Sutti Opens in Bucharest and Becomes the Largest Practice in South-Eastern Europe"; Legal Week 15/05/2003, "Sutti Moves East with Romanian Merger"; The International Law Office 05/2003; The Law Society Gazette 06/07/2003; The European Lawyer 05/2003. And in Italy: Il Mondo 16/05/2003, "Sutti in Romania con Vitzman, Webster"; Yahoo News 08/05/2003, "Studio Legale Sutti Merges with Vitzman and Opens in Romania"; Studio Celentano 08/05/2003, "Studio Legale Sutti Merges with Vitzman, Webster and and Completes Expansion in Eastern Europe"; Interfree 08/05/2003, "Internet Law Firm Opens in Romania"; Itloox 09/05/2003; Aziende.it 09/05/2003; Lombard – The Italian Magazine of International Finance 06/2003; Il Sole 24Ore 19/05/2003 ("Lo Studio Legale Sutti apre in Romania"); Italia Oggi 10/07/2003.
***
SLS Bucharest, as the rest of the firm, has an ambitious recruitment programme in place, and may offer temporary positions to foreign lawyers and students wishing to have a working experience in the country.
More details in this respect are available in the section Recruitment / Romanian lawyers of this site.