5F Unimat Hideaway (means: 5th Floor of Unimat Hideaway Building)
2-11-11 Minamiaoyama, Minato-ku, Tokyo 107-0062 Japan
See relevant channels of communications
Tel.: +81-3-6459-2113
Fax: +81-3-6459-2114
Meeting facilities: up to 6 persons.
**Contact:** Junya Manabe
With the beginning of twenties, Studio Legale Sutti's presence in Japan has been significantly strengthened by its welcoming on board the partners and staff of MINAMIAOYAMA M's LAW ACCOUNTING FIRM, an independent local practice founded in 2009 by Junya Manabe, a Japanese lawyer who also worked for ten years as a certified public accountant. This allowds Studio Legale Sutti to offer representation in local courts without the need to shop for counsel, as well as to provide the Firm's international clients with a full set of legal, accounting and tax services in the Japanese jurisdiction, besides patent- and trademark-related assistance.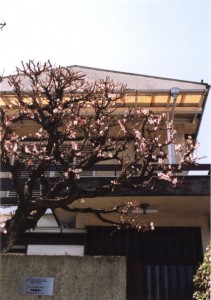 Studio Legale Sutti had however been in Japan since 1992, where we were the first Italian law and patent firm to establish a presence in Tokyo, at the old address in Suginami-ku, as it was still remarked by Legal500 Asia 1999-2000 (see also "Corporate and commercial: foreign firms in Japan", by The International Center for Commercial Law), and where we are currently the only Italian firm operating its own office (see Il Mondo, 25/01/2002).
Studio Legale Sutti's office in Tokyo was originally only aimed at assisting our domestic clients in negotiations on site, and at offering them an interface in dealing with local lawyers or patent attorneys whom we may have to instruct on their behalf; but above all to provide the latter with comfortable, Japanese speaking on-site access to the services regarding Italian law and jurisdiction offered by our central resources.
Accordingly, our Tokyo office was not registered with the Japanese Bar, as was not permanently staffed by legal personnel, nor aimed at performing any actual legal work locally, but instead at facilitating effective and smooth relationships with local firms as well as the occasional assistance of Italian clients in the Far East. It offered, inter alia, as it it still does, meeting facilities, secretarial support in Italian, Japanese and English, a broadband VPN access to the central resources of the Firm, a place where documents can be delivered and collected, and a switchboard which can transfer phone calls to and from any of our members wherever in the world.
Thank to Masako Nishina, MBA, patent expert, and Dr. Romano Vulpitta, full professor of European Business Organisations at the Sangyo Kyoto University, from a very early stage our Japan office developed a vibrant IP practice which still remains at the heart of its mission.
Since 1999 SLS's office in Tokyo has also made available in Japan an Italian Counterforce Desk, again under the responsibility of the Firm's IP & Competition Department.
Lastly, in spite of our general language policy regarding SLS's presence on the Web (see also its Japanese translation in the appropriate section of this site), our Tokyo office maintains some general information in Japanese on its structure and practice for the convenience of our Japanese visitors.
***
Our office in Tokyo was mentioned in, inter alia, Legal500 in Asia 1999 (published by Legalease on paper and on the Web) – as it was in previous editions -, where it is listed among the leading foreign law firms in Tokyo and where you can also find some editorial comments along with its relevant data,. The latter are also available in the IP Professionals Business Card Directory – Japan. and in the World IP Contacts Handbook 1999, (supplement to Managing Intellectual Property, published by Euromoney). The peculiar role of SLS as a comfortable one-stop shop for Japanese law firms and patent agencies searching bilingual assistance on behalf of their clients with respect to the Italian law and jurisdiction has been once more recognised in January 2000 by The International Center for Commercial Law in its survey entitled "Legal Market: Foreign Firms in Japan". Furthermore, our office in Japan is recommended as comfortable point of access to Italian legal services in Asia by the Attorney.net.cn.
In recognition for our involvement in Italian-Japanese business relations and for the activities undertaken since 1991 by the Firm's office on site, the same in 1999 has been admitted as a corporate member of the Italian Chamber of Commerce in Japan.
It also often participates in the organisation of SLS-sponsored events of the Japanese Chamber of Commerce in Italy, such as the conferences on Ornamental Models and Industrial Design in Italian and Japanese Law held in Jetro offices in Milan on 16/12/1997, and that on Employment, Labour and Immigration Law in Italy. A Guideline for Japanese Companies in SLS's Head Office on 04/10/2001, both in Japanese languages. In English was instead the lecture given by Dr. Nishina in Kitzbühel during the CILS seminar of 18-21/01/2003 (International Trade Marks, Patents, and Copyrights) on "The Employees' Inventions in Italy and Japan: A Comparative Survey".