Ilica 1a, Zagreb 10000, Croatia
See relevant channels of communications
Tel.: +385 1 4818972
Fax: +385 1 4818979
Meeting facilities: up to 12 people.
***
**Head:** Brian Dinter, Vladimir Mamic
Studio Legale Sutti had been the first international firm to establish its own operation in Croatia, during the summer 2005, more precisely in the form of a local branch of SLS Ltd, and thus nicely completed SLS's territorial coverage of the Balkans, which makes us the largest practice of the region (with offices in Bulgaria, Serbia, Romania and in fact Croatia), and the only independent firm in South-Eastern Europe to be represented in London and Tokyo, besides obviously in Milan and in the other main Italian centres.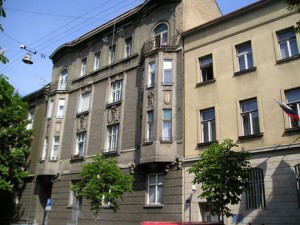 Accordingly, another unique feature of Studio Legale Sutti is the availability of offices and locally-qualified partners both in Zagreb and in Belgrade, thus ecompassing the two main business centres and jurisdictions of the form Yugoslavia.
Studio Legale Sutti's office in Zagreb is not the fruit of a merger, but has been created from scratch by two very well-known local practitioners, who brought to the new venture respectively a managing experience in an existent Croatian business law firm, and an extensive corporate background, in addition to an existing international client basis, to which the full range of Studio Legale Sutti services are offered. International trade, company law, inward investments, and business litigation in local courts, however, are currently the strong points of our Croatian practice – which also shares with the rest of the firm a special focus on the high-tech sector, and is the Croatian representative of the Global Alliance for e-Commerce Law.
Its obvious peculiar vocation on the Italian-Croatian business is stressed not only by the fluency in Italian of the entire Zagreb staff, but by the invitation to prepare, for the Centro Estero Camere di Commercio Lombarde, the only comprehensive introduction to Croatian law for foreign investors that is available in Italian.
***
SLS Zagabria, as the rest of the firm, has an ambitious recruitment programme in place, and may offer temporary positions to foreign lawyers and students wishing to have a working experience in the country.
More details in this respect are available in the section Recruitment / Croatian lawyers of this site.